3D Letters Masterclass – Aurelie Maron
3D Letters Masterclass – Aurelie Maron
---
Dreaming of being to able to draw realistic 3D letters? I'm here to teach you how!
Do you ever scroll through images of beautiful 3D lettering on Instagram and think to yourself: "Wow, I wish I could do that. Surely this must take hours or this has been done in a 3D app…" And therefore give up on the idea of even trying?
▪️ May be you've tried to design a few 3D letters for a while, but none of them look the way you want them to?
▪️ Even though you've slowly picked up on some Procreate tips and you're slowly improving on your own, you still don't feel confident about your textures and colours?
▪️ Something always looks off or feels like it's missing, and it frustrates you that you can never figure out why?
▪️ How do other designers make their work look so damn perfect and polished?
▪️ How do their letter looks so realistic and shiny, like they are sticking out of your screen, ready to be touched?
If there was a simple and clear step-by-step breakdown of how to create perfect 3D letters in Procreate, would you finally give it a go?
I created this very special course especially for you: 3D Letters Masterclass for Procreate ✨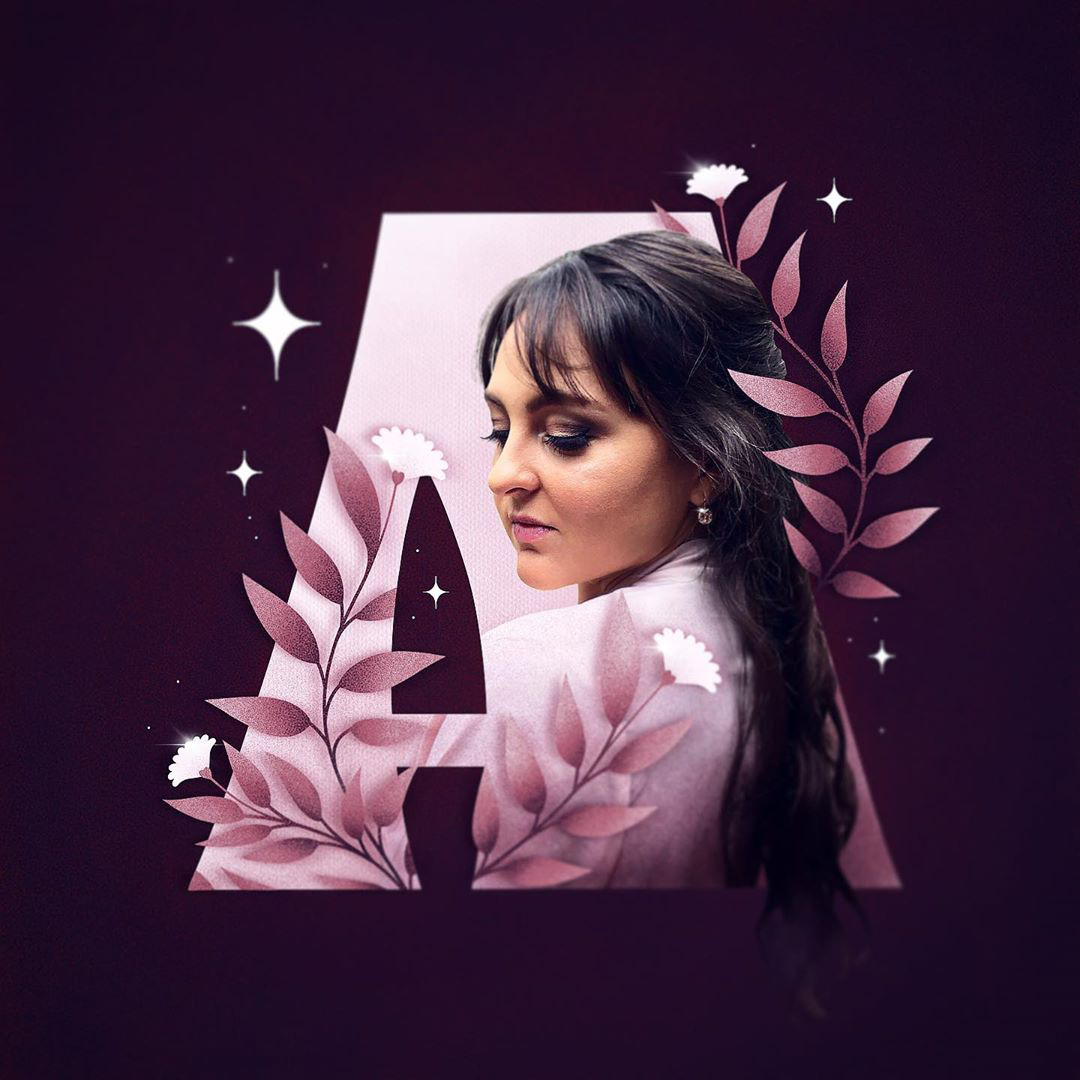 Hello!
I'm Aurelie, a graphic designer and lettering artist based on the Gold Coast, in Australia. I started drawing letters and designing logos before I even knew what it was called. I got properly introduced to the art of typography while studying at Griffith University back in 2010. I began posting my work online (chalk typography in particular) without thinking people would enjoy my work or be inspired by it.
Over the past few years, I have been incredibly lucky to speak at Typism conference, start teaching typography at Griffith University and build my own creative design business (from my very own home office!). My mission is pretty simple: produce the highest quality work for every client, on every creative project. I also thrive to share my knowledge with upcoming designers and hand letterers.
"How do you add that textured effect and make your letters so shiny? How do you create the perfect colour palette and then apply it to your design?"
My answer is always the same. You need 3 simple ingredients: observation, repetition and practice! ✍
Back in 2017, I bought myself my very first iPAD. I was a little skeptical at first. I've always loved drawing with ink on paper, or with chalk on blackboard. But, as it turned out, I completely fell in love!
I gradually got around using my iPAD and learned more about Procreate. Earlier this year, I took on the 36 Days of Type challenge and practiced various 3D letters effects. I followed tutorials, researched references, experimented with new techniques and decided to put it all together into a simple and clear online course.
AND… I can promise you that with observation, repetition and practice, you can achieve the same effect (even if you've never done 3D letters before!).
If you're ready to stop:
▪️ Feeling stuck when starting a new project.
▪️ Spending countless hours trying to figure out what colour to use.
▪️ Feeling frustrated when nothing looks right and you are ready to give up.
Then, you're going to want to check it out!
View the Course Curriculum
3D Letters Masterclass
Introduction
Welcome and Overview (3:01)
Workbook and Toolkit (1:44)
Part 1: Type Basics
Type Classification Basics (2:25)
Choosing Your Letterform (1:21)
Part 2: Drawing Your Letter
Setting up Your Canvas and Guidelines (1:40)
Drawing Your Sketch and Main Outline (13:23)
Part 3: Creating the 3D Effect
Choosing Your Vantage Point (5:54)
Creating Additional Shapes (17:54)
Part 4: Colour Theory
Creating Your Colour Palette (3:07)
Adding Colours and Texture (32:24)
Part 5: Adding Details
Adding Shadows (17:07)
Adding Highlights (10:18)
Part 6: Putting it all Together
Final Background Adjustments (9:27)
Bonus: Share and Promote Your Design (4:25)
Conclusion
Round Up and What's Next (0:43)
---
Proof content
---
3D Letters Masterclass – Aurelie Maron  is a digital product. You will receive a download link via your email after payment.
– In some cases, the link is broken for any reason or the product pre-order, our Support Team will contact and update status "3D Letters Masterclass – Aurelie Maron" within a few hours business days.
Please contact us if there are any further questions or concerns you may have, we are always happy to assist: [email protected]
Instructor